From Couch to Satellite5K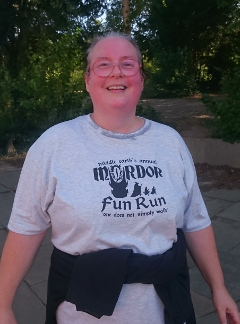 Christine Davidson and I have recently completed the NHS Couch to 5K programme (C25K). Despite the fact that we are neither of us as young as we used to be, and I am extremely overweight, we can both now run for 30 minutes non-stop. Invigorated and excited by our achievements, we want to share this with the rest of you, who perhaps don't think they can run but might find that they really enjoy it.
We would like to invite you to go for a run with us at Satellite 5. If you were to start the C25K programme now you could have graduated from the programme by Satellite 5. And working towards running that 5K so you could come out with us would give you a bit more motivation to keep at it as the weather turns nicer and the days get brighter.
For those of you who don't feel you want to jump straight into running but would like to improve your general fitness, perhaps a programme like BUPA's "Walk to Run" programme might be of interest; this provides a sensible 8 week plan for increasing your walking speed and fitness and can be followed at your own pace. We want to invite those who don't fancy running to take a walk with us.
Experienced runners are welcome to join the run on the day.
If you're interested in joining in, please email us at satellite5k@satellite5.org.uk
Julia Daly
You can find out more about Julia's experience in this document: Learning to Fly
Disclaimer: Members participating in this programme item do so at their own risk. Satellite 5 cannot accept responsibility for any illness or injury resulting from participation. As with any exercise plan, please seek medical advice before beginning the programme if you are unsure whether it is suitable for you.